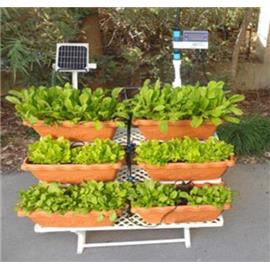 Shelf Planter System
2015-08-18
Model:
Price: $153.71
Color: white/red clay
Package size: 97cm * 31cm * 59cm

Click here

to download installation video.
Product introduction
Complete growing set for your backyard organics with moisture sensor based irrigation controller.
Complete set includes all materials you need to grow organics at your back yard/balcony. All are semi-assembled, and only
need to snap them together.
With moisture sensor based irrigation controller, which will
keep soil moisture
in your set range to
make growing anything easy and possible.
1.
Complete planting system includes shelf, 6 pots, moisture sensor based automatic controller, all the needed pipe,
2.
Semi-assembled, very easy to set up and maintain.
3.
Moisture sensor based auto irrigation control to make growing anything possible and easy.
4.
Solar powered, including rechargeable battery.
5.
Pots have internal layer for better growth.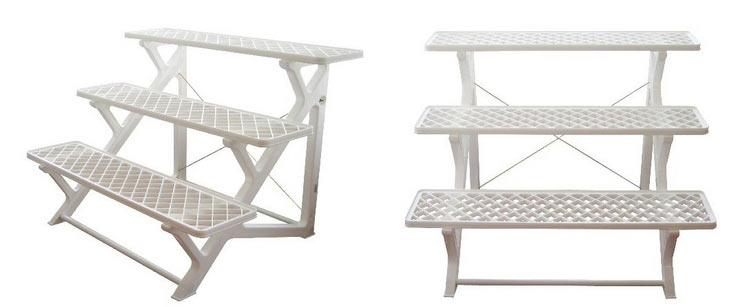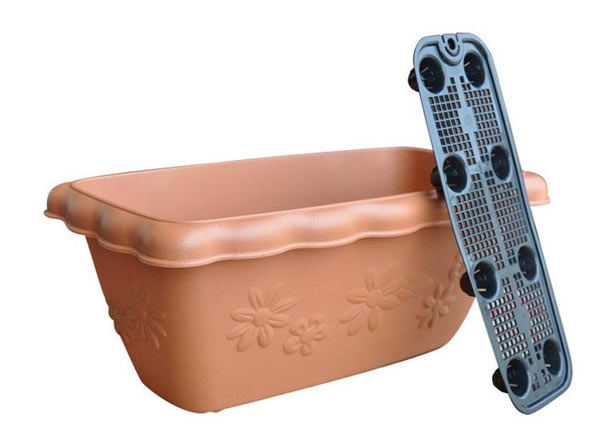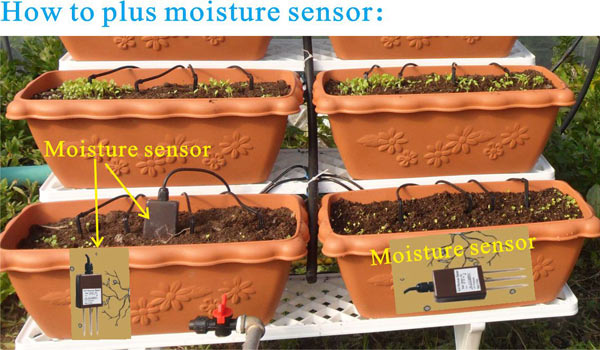 How to use this shelf planter system:
After assembling the system, put pots on the shelf, connect water supply to the 3/4" inlet on the irrigation GG-005C-1 controller. The system will help to grow plants with little trouble, we recommend growing strawberries. About how to set up the moisture sensor, please click here.
Model
Picture
Standard package
Price
Add to Cart
SPS-001

Pot(6)

shelf(1)

GG-005C-1(1)

Semi-assemblied

$153.71


Suggested maximum moisture sensor extention cable is 50 meters except moisture sensor for GG-005 series.