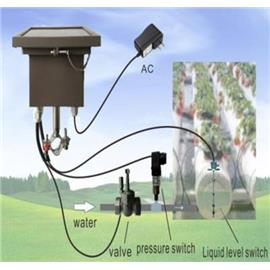 Field controller
2015-09-15
Model:
Price: $216.67
Standard package: Level controller (1); 1" Plastic latching valve(1); Level Switch(1); 1/4"Pressure switch(1); 12V 2APower Adapter(1)
Product introduction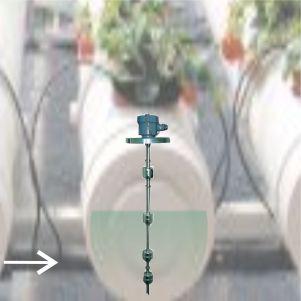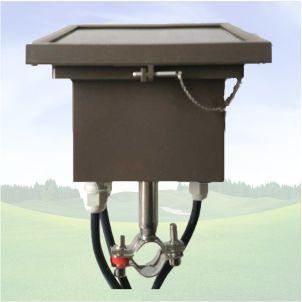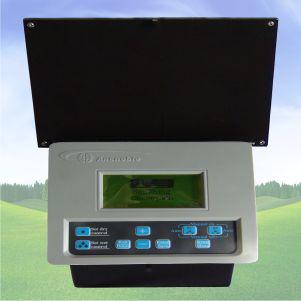 Can control up to one liquid level switch, one pressure switch, one 1" to 3" latching valve.
Powered by solar.NI-MH AA.1.2Vx10 2300mAh Rechargeable battery, AC, or battery.
Product features:
1. Controller is solar powered. Also can powered by AC, or battery for indoor application.
2. Has manual key to manually open/close valves for the convenience of field operation and maintain.
3. With pressure switch installed to check valve open/close abnormal, alarm to main controller if there is failure.
4. This controller also function as relay. The built in bidirectional wireless distance can reach 2000m through mesh network.
5. There is one water/liquid level sensor attached to the controller, and sink into the tank. After setup low/high control levels, the control will open the latching valve at setup low levels, and turn off when the water/liquid reached setup high level.
6. If there is not enough solar power, the controller will turn off valve first, then turn self-off, recharging , and wake up automatically after recharged.
7. Field controllers in the range will automatically setup mesh network route to communicate with main controller.
8. Solar powered controller can work for almost one month under rain/cloudy days. Battery powered can last about 5 mont
Model
Picture
Standard package
Price
Add to Cart
Level-1V-AC

Level controller (1);

1" Plastic latching valve(1);

Level Switch(1);

1/4"Pressure switch(1);

12V 2APower Adapter(1)

$216.67


Suggested maximum pressure switch extention cable is 50 meters.
Suggested maximum liquid level switch extention cable is 50 meters.
Suggested maximum maganetic valve extention cable is 20 meters.
Suggested maximum moisture sensor extention cable is 50 meters except moisture sensor for GG-005 series.