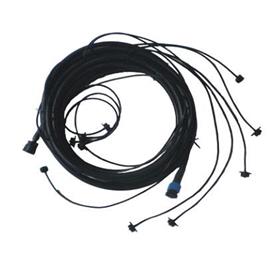 Pot drip set for Mini Irrigation Controller GG-005
2017-05-17
Model: Pot drip set for Mini Irrigation Controller GG-005
Price: $11.45
Drip Irrigation set for 12 pots, or 12 plants.
Irrigation more pots by adding more sets.
Irrigation Tubing Description:
Size: Internal diameter 13mm. Outside diameter 16mm.Material: PE
Included components and parts£o





10m Irrigation tubing 10m Distribution tubing 1 hose adapter 1 hose connetor 1 plug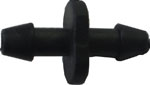 12 dripper emitters 12 Barbed couplers One 8type plug 1 hole Punch 12 U type holder
Function:
The drip irrigation set is use for dripping irrigation, which is match with our Mini Irrigation ControllerGG-005C-1 and GG-005C-2. or Mini
irrigation Controller with pump. Good for backyard organic, like tomatoes, balcony flowers and other potted plants, easy to install and easy
to use. Very durable.
Installation Step: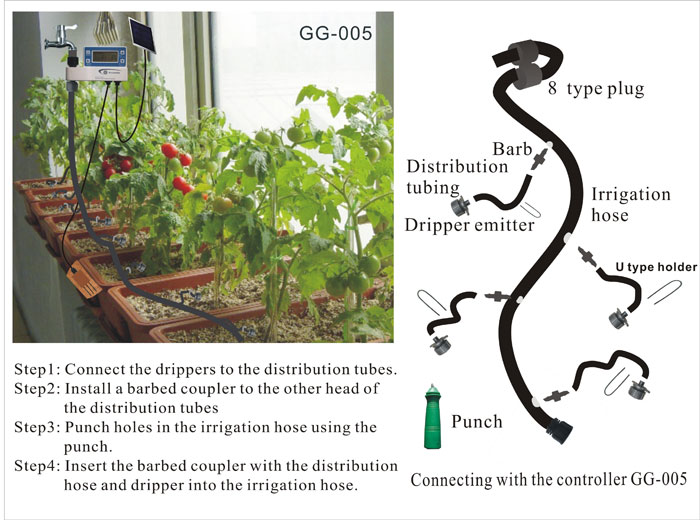 1. Cut distribution tubing into 12 sections of the length you want.
2. Connect drippers to one end of distribution tubing.
3. Install a barbed coupler to the other end of distribution tubing.
4. Punch holes in the irrigation hose using the hole punch
5. Insert the other end of barbed coupler to the irrigation hose and put dripper into the pot you want to irrigate.
Price£o$11.45/PCS
Note: US dollar is only reference.
Customer can choose ship from California (USA)