Price:$169.00 Shipping Free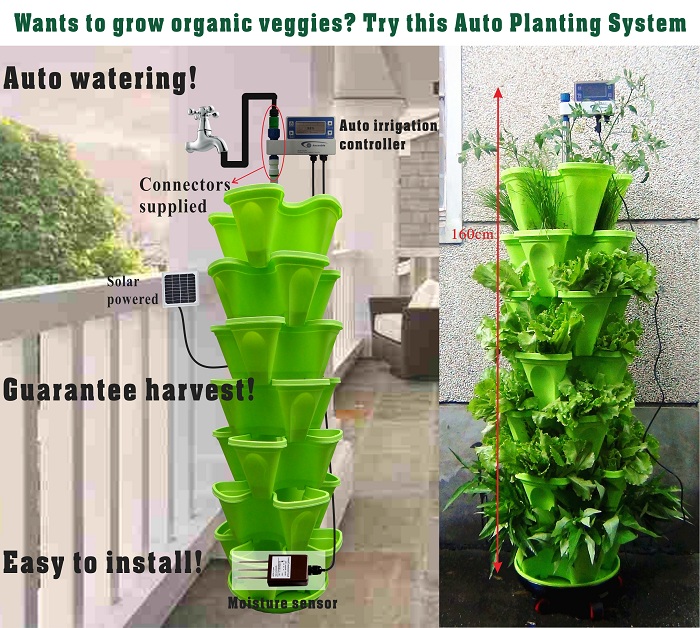 Features:

1. Very easy to install, put pots one over another. Top two pots with installed watering tube and drip heads.
2. Automatic irrigation controller included, keep soil moisture in setup range.
3. Irrigation controller is powered by solar panel with rechargeable batteries.
4. Only top two pots receive water from drip irrigation, all other pots below get water from upper pots drainage.
5. Moisture sensor-based Auto control to make sure no over/under irrigate to kill plants.
6. pots are fastened layer by layer, stable.
7. The drainage pipe at the bottom can drain excess water to avoid overflow.
8. Place the planting system on the flat surface. Please avoid to use clay soil.
9. The height of the planting frame is 4000px.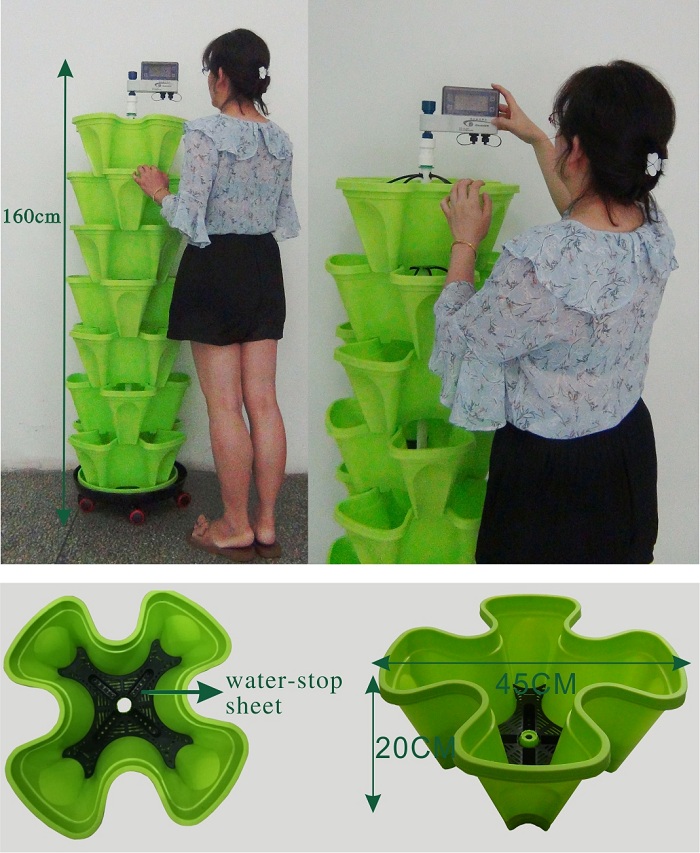 Standard package includes:
1. 7 planting pots.
2. Moisture sensor-based, solar powered auto controller with moisture sensor and solar panel. (4*AA rechargeable battery not included)
3. Removable bottom with wheels.
4. Installed irrigation tube and heads.
5. Drain tube at bottom bowl to prevent overflow.
6. Two connectors for connecting controller and water source.